Far Cry 6 is released in Australia this week and the world of gamers are ready to get their hands on the highly anticipated title in a series known for great storytelling and insane action.
One thing they are also known for is unbelievable collaborations with companies leading up to the release of a new game. We've already seen what they are doing with the Far Cry 6 Watch from Hamilton that you can get in-game and in real life and now there is one of the more bizarre team ups we've seen, but one that couldn't come at a better time as we head into summer.
Ubisoft Australia and Budgy Smugglers have announced that they are bringing Far Cry to life on Australian Swimwear in a collection that includes both Male and Female togs that are inspired by events in Far cry 6.
Article continues after this ad
Advertisement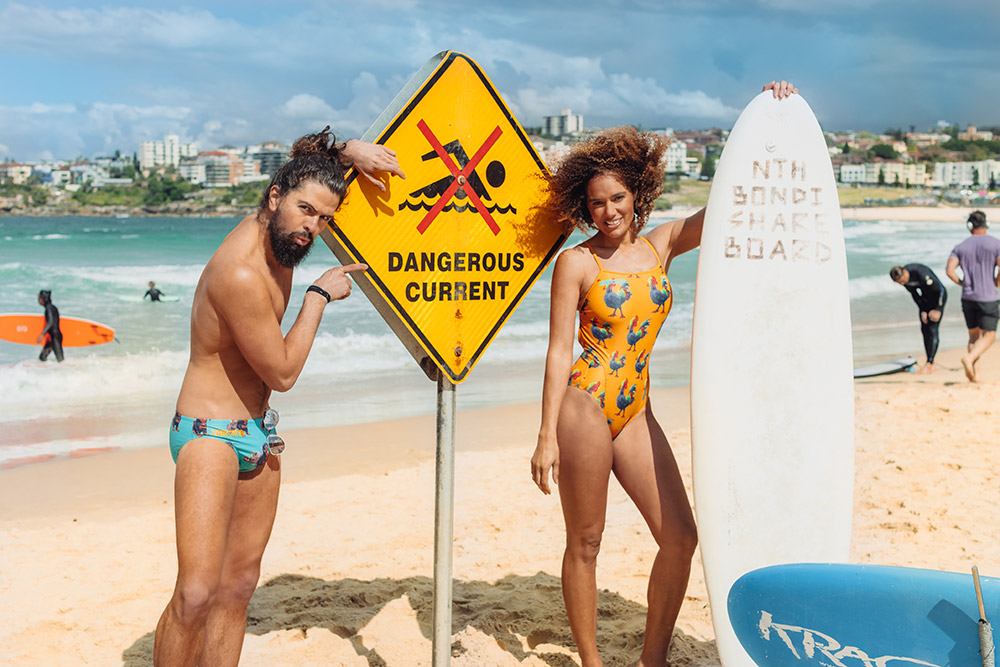 (image: Budgy Smugglers)
In the story of Far Cry 6, you play Dani Rojas who is part of a modern-day Guerilla revolution in the fictional country of Yara, right in the heart of the Caribbean. You can play as either a Male or Female version of Dani as you go up against the President of Yara the game's antagonist Anton Castillo (played brilliantly by Giancarlo Esposito).
The "Smugglers" have been designed featuring the "Amigos" which are the NPC characters you collect along the way to help you in your journey. In this case, it's "Chorizo" and "Chicharrón".
Chorizo Aqua Blue: Inspired by the tropical flavor of Yara's ocean and sky the Chorizo Aqua Blue features, Chorizo, the disarmingly adorable dachshund who can be recruited to be your sidekick in your adventures through Yara.
Article continues after this ad
Advertisement
Chicharrón Solar Yellow: Representing the golden glow of tropical sunsets and the burning heart of Yara's revolution, the Chicharrón Solar Yellow (not to be confused with the traditional pork dish that can be made with Chicken) in the game Chicharrón is a helpful Chicken. As you can see in this official video from Ubisoft.
These are really fun, but I'd love to see a pair using the Aligator Amigo "Guapo".. now that would be a sight to be seen.
You can check out the range at www.budgysmuggler.com.au or more info on Far Cry 6 at farcry.com