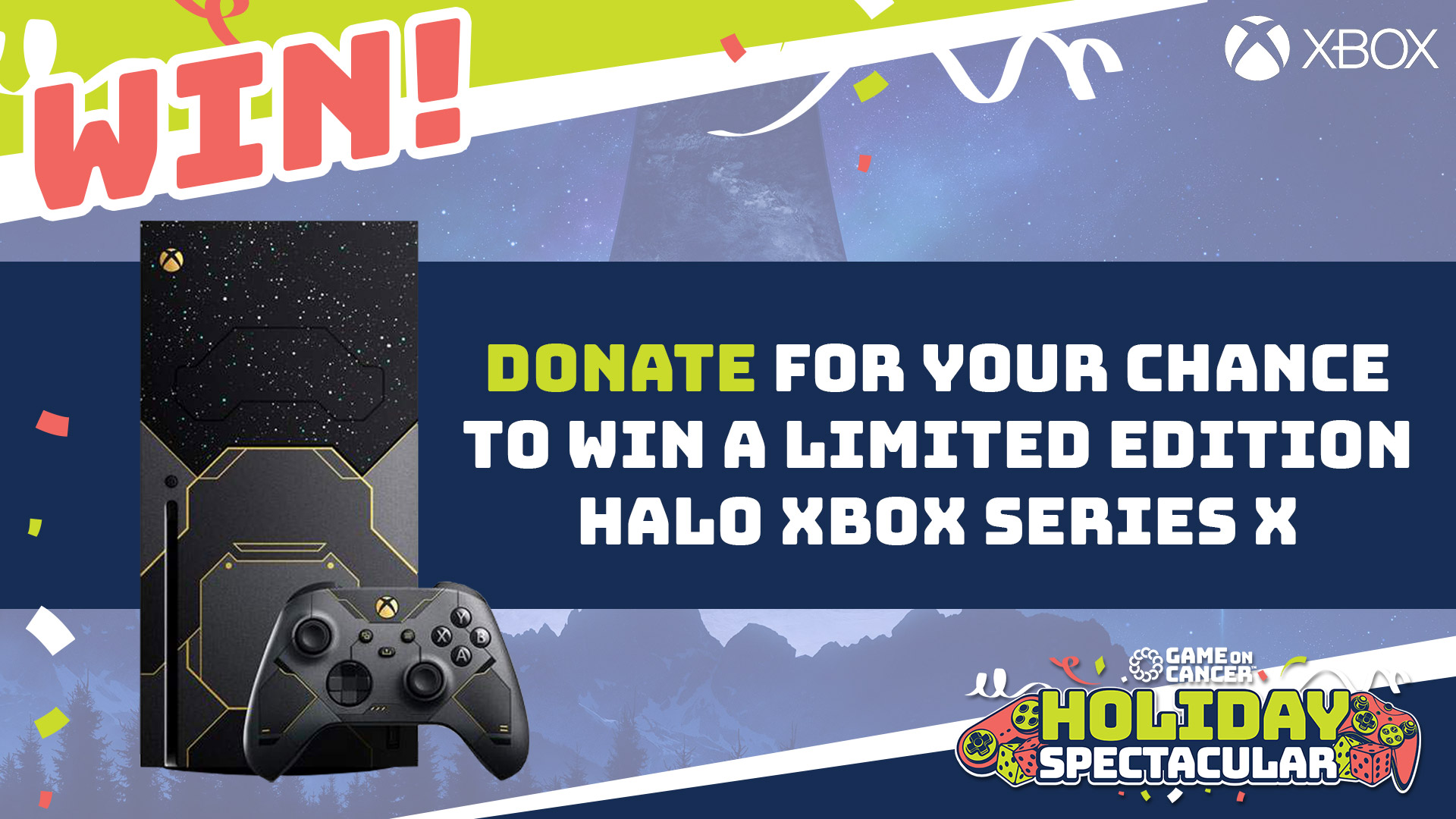 How would you like to Win an Xbox Series X for Christmas?
Cure Cancer's Game on Cancer Holiday Spectacular is underway with $15k of the $100k target already raised with Aus Speedruns and Back Pocket leading the money raised so far.
Article continues after this ad
Advertisement
This amazing Xbox Series X Halo 20th Anniversary console has been donated. Yes, the same console pack which sold out in minutes when pre-orders went live. This is one of the most sought after gaming devices this Christmas. So really, it's the only way you can lay your hands on one!
Donate to ANY Game On Cancer: Holiday Spectacular fundraiser for your chance to WIN an 'Xbox Series X – Halo Infinite Limited Edition Bundle' kindly donated to Game On Cancer by Xbox ANZ.
Your donation will also gain you entry to all future daily giveaways to win prizes from Game On Cancer partners!
Article continues after this ad
Advertisement
Cure Cancer is an Australian charity that funds early-career cancer researchers who are working across ALL cancers and ALL areas of cancer research.
Over the past 54 years, Cure Cancer has raised over $81.3m to support 534 lifesaving research grants across all cancer types.
Help us Game on Cancer …