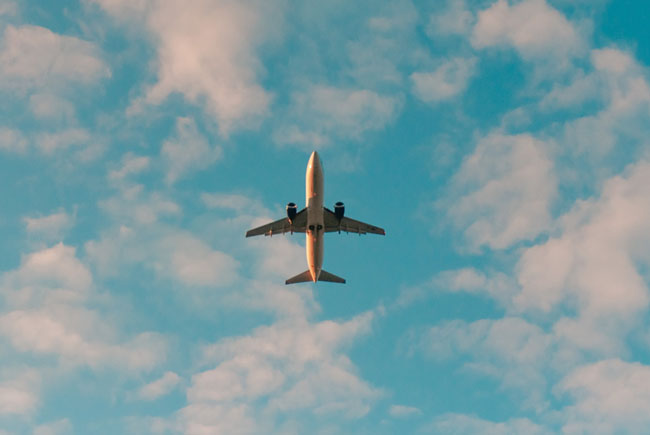 It's fantastic that we're able to fly internationally again, but before you dust off your passport and rush to buy a ticket, you'll want to make sure you choose an airline with a good safety record.
It's particularly important given all the interruptions from covid these past few years, where planes have been sitting grounded for months on end and pilots have had less flying time to maintain their skills.
Luckily for us, AirlineRatings.com has just announced the top 20 safest airlines you should fly with – and Air New Zealand has come out on top as the world's best.
Article continues after this ad
Advertisement
The airlines that made the top 20 list "have outstanding records and are at the forefront of safety," said AirlineRatings.com Editor-in-Chief, Geoffrey Thomas.
Top 20 safest airlines
1. Air New Zealand
2. Etihad Airways
3. Qatar Airways
4. Singapore Airlines
5. TAP Portugal
6. SAS
7. Qantas
8. Alaska Airlines
9. EVA Air
10. Virgin Australia/Atlantic
11. Cathay Pacific Airways
12. Hawaiian Airlines
13. American Airlines
14. Lufthansa/Swiss Group
15. Finnair
16. Air France/KLM Group
17. British Airways
18. Delta Air Lines
19. United Airline
20. Emirates
"The last two years have been extremely difficult for airlines with COVID-19 slashing travel and Airline Ratings editors have particularly focused on the lengths airlines are undertaking to re-train pilots ahead of a return to service," Mr Thomas said.
Article continues after this ad
Advertisement
"Air New Zealand is a leader in this field with comprehensive retraining", he said, adding that the airline also has an extremely young fleet and has played a major role in safety advancements over the past 40 years.
Safest low-cost options
AirlineRatings.com also revealed the top 10 safest low-cost options for the budget-conscious, and in alphabetical order are:
1. Allegiant
2. easyjet
3. Frontier
4. Jetstar Group
5. Jetblue
6. Ryanair
7. Vietjet
8. Volaris
9. Westjet
10. Wizz
The rankings are based on 385 airlines that Airlines Ratings monitors and looks at various factors including an airline's crash and serious incident record, fleet age, audits from aviation's governing bodies and lead associations; government audits, operational innovation, COVID protocols, and balance sheet strength.
Article continues after this ad
Advertisement
Check out these Air New Zealand inflight safety videos
Of course, Air New Zealand is also much loved for its creative and humorous inflight safety videos. They're legendary. Here are our favourites to get you in the mood for your next flight.
The Most Epic Safety Video Ever Made
This safety video celebrated the third and final film in The Hobbit Trilogy – The Hobbit: The Battle of the Five Armies, with guest appearances from Elijah Wood and director Sir Peter Jackson; it was also directed by Taika Waititi.

Betty White – Safety Old School Style
Article continues after this ad
Advertisement
After Betty's recent passing right before her 100th birthday, we're thrilled that this Golden Girl will live on in a hilarious safety video that proves age is just a number.

Safety in Hollywood
What happens when Rhys Darby calls Anna Faris to be in the new Air New Zealand safety video? A blockbuster production filmed at Warner Bros. Studio in Los Angeles. Suspense, drama, romance, safety…. Lots of safety.
The Bear Essentials of Safety
Bear Grylls goes wild in the Bear essentials of safety video. He even spots a giant creature thought to be extinct!
Article continues after this ad
Advertisement