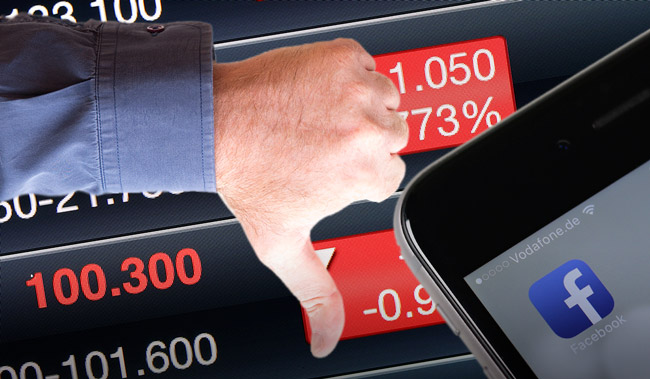 New figures, released as part of parent company Meta's latest financial results, show daily users of Facebook fell to 1.929 billion people in the last three months of 2021, compared with 1.939 billion in the previous quarter.
Meta's shares fell 22.6 per cent to $US249.90 in after-hours trading following the announcement.
Facebook is absolutely tanking right now pic.twitter.com/S8JNexGVnw

— Gab.com (@getongab) February 3, 2022
Chief executive Zuckerberg admitted the rise of rival apps such as TikTok is having an impact on Facebook, with Meta also warning of slowing revenue growth because of the growing competition and a reduction in spending among advertisers.
"People have a lot of choices for how they want to spend their time and apps like TikTok are growing very quickly," the Facebook founder said.
TikTok has become increasingly popular among younger users, who prefer the video-sharing platform over the likes of Facebook and Instagram as the way to interact with followers.
In response, Meta has introduced its own video-sharing service, Instagram Reels, in an effort to lure back the younger generation of social media users who started looking elsewhere.
As well as the competition from rivals, Facebook has faced a number of controversies across its network of apps in recent years – notably Instagram and WhatsApp – which has damaged trust among some users.
The wider company rebrand to Meta last year was seen by some as a way of revamping the firm's image as well as highlighting the company's new focus on the development of the metaverse virtual world.
In addition, changes made by Apple to its iOS mobile platform that have expanded privacy features for users has hit Facebook's advertising business.
© AP 2022