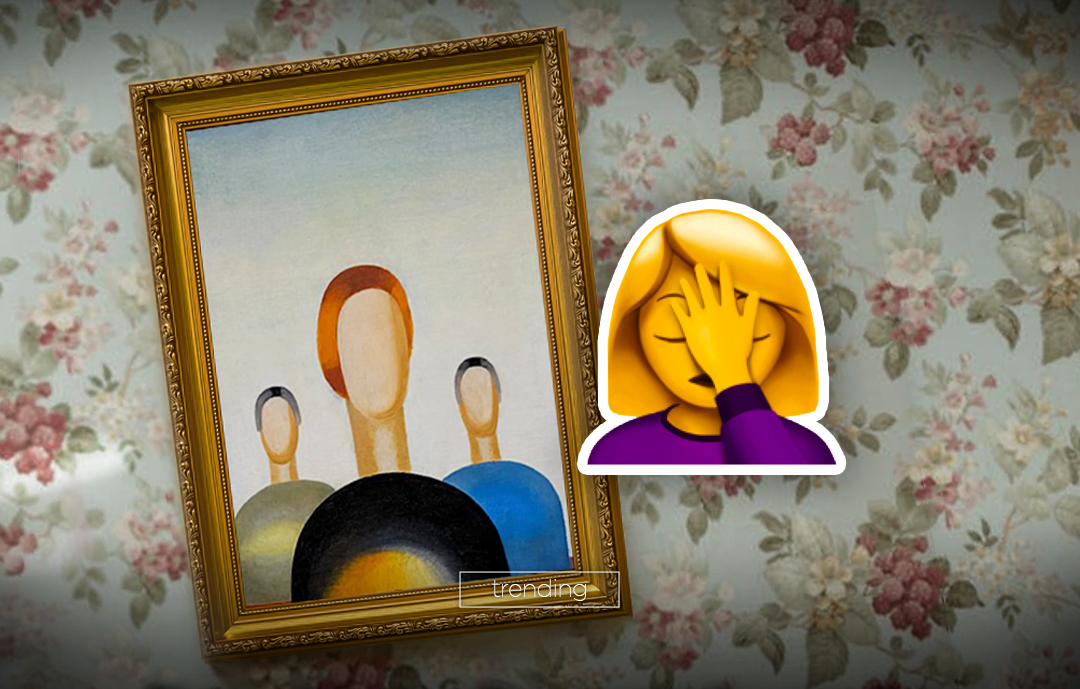 A security guard contracted to an art gallery deliberately ruined a $1.4m artwork on his first day of work. Can you spot what he did?
---
Three Figures, a painting from the early 1930s created by Russian artist, Anna Leporskaya, was on display at the Yeltsin Center in Yekaterinburg, Russia.
It was a part of a special exhibition titled, 'The World as Non-Objectivity. The Birth of a New Art'.
Article continues after this ad
Advertisement
The piece of art was on loan from the Tretyakov Gallery in Moscow, and was allegedly insured for around $1.4 million.
During his first shift at the Yeltsin Center, a security guard decided to doodle on the artwork out of sheer boredom.
The employee was hired by an external security company, and reportedly used a ballpoint pen to make an unwelcome addition to the painting.
---
Can you spot the difference?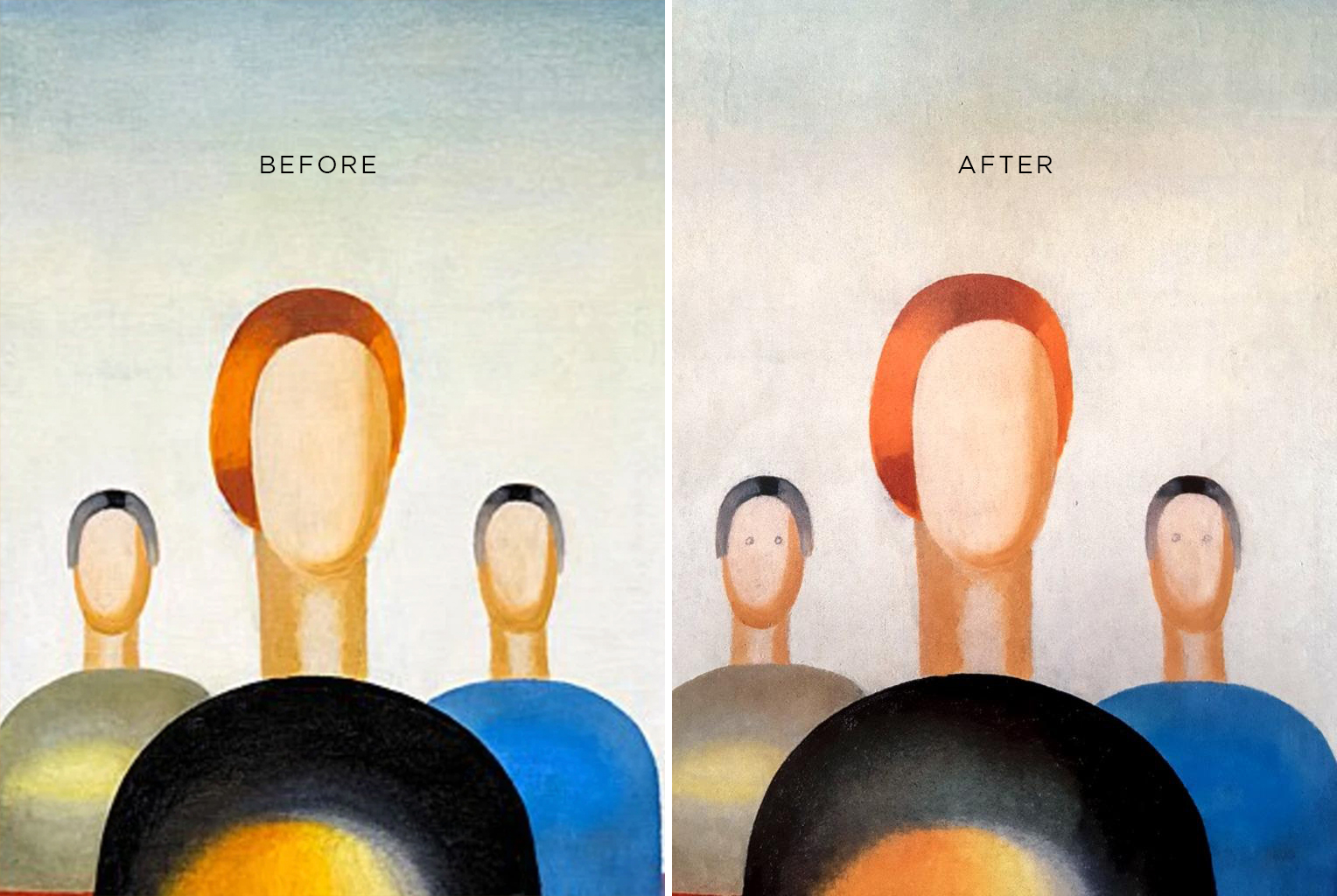 Source: The Art Newspaper Russia
Article continues after this ad
Advertisement
---
Yep, the security guard decided two pairs of eyes would complete the piece.
The guard drew dotted eyes on two of the three figures with a pen.
According to Daily Mail Online, "it was two eagle-eyed exhibition visitors who spotted the added-on eyes to two of the three faceless figures on the 1930s painting."
The guard was – understandably – let go.
Article continues after this ad
Advertisement
Onlookers have commented on the remixed version of Three Figures, with one Twitter user suggesting that the culprit should've used "googly eyes" instead of a biro.
Another admitted that they actually "like it better with the eyes."
Should've used Googly eyes 👀 pic.twitter.com/aEmB8U5McH

— Steve Hayhurst (@ItchXStitch) February 9, 2022
— Toby Marston (@NotTheTobes) February 10, 2022
I like it better with the eyes 👀

— It's ME Lauren (@LaurenPwME) February 9, 2022
Article continues after this ad
Advertisement
---
Since the incident in early December last year, the Yeltsin Center has released a statement:
"We inform you that during the investigation, the person who painted the eyes on the figures in the painting by Anna Leporskaya was identified — this is an employee of a private security organization that carries out security activities of the Yeltsin Center.

Recall that on December 7, 2021, during the demonstration of the exhibition 'The World as Non-Objectiveness. The Birth of a New Art' in the Art Gallery of the Yeltsin Center suffered a painting by Anna Leporskaya 'Three Figures' (1932–1934) from the collection of the State Tretyakov Gallery. The damage was done with a ballpoint pen."
In what is now an odd coincidence given the current unrest in Eastern Europe, the Soviet avant-garde artist responsible for the esteemed painting was actually born in Ukraine in February 1900, and 82 years later died in Russia.
She was a recipient of many awards, including Honored Artist of the Russian Soviet Federated Socialist Republic
Thankfully the damage to Leporskaya's artwork is reversible, with the complete restoration process costing approximately $5,000.
Article continues after this ad
Advertisement
---
Images: The Art Newspaper Russia & Pexels