Jetstar Has Gone Crazy With Their Domestic Flights Launching A $19 SALE!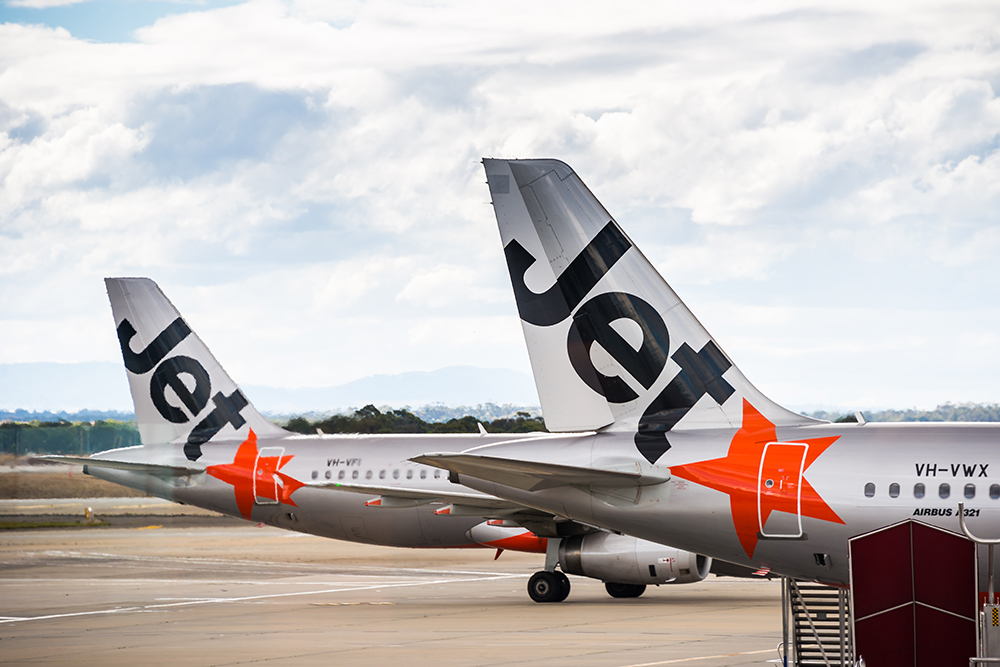 Although that International holiday is looking likely to be off the cards until 2021, don't fret Jetstar have only gone and launched an EPIC SALE on Domestic Travel to keep our holiday goals alive!
Don't tell the boss but we have searched through the possible flights this morning and well we are now planning some epic Aussie adventures.
The budget airline has released 10,000 one-way fares for a ridiculous price of $19 on 22 of the most popular holiday routes.
$19 Flight Options
Adelaide to Cairns
Adelaide to Melbourne
Adelaide to Sydney
Cairns to Gold Coast
Brisbane to Proserpine
Brisbane to Sydney
Brisbane to Townsville
Melbourne to Ballina
Melbourne to Cairns
Melbourne (Avalon) to Gold Coast
Melbourne to Gold Coast
Melbourne to Newcastle
Melbourne (Avalon) to Sydney
Melbourne to Sydney
Melbourne to Sunshine Coast
Newcastle to Gold Coast
Sydney to Ballina
Sydney to Cairns
Sydney to Gold Coast
Sydney to Proserpine
Sydney to Sunshine Coast
Sydney to Townsville
To secure the low price of $19 you must book your travel between the dates of July 14 to September 17 and October 6 to October 31.
And if the destination you are dreaming of has missed the $19 sale list don't fret because according to Finder.com.au there are 200,000 seats on sale starting from the low price of $45.
Other Destinations
Adelaide to Brisbane ($65)
Adelaide to Darwin ($89)
Adelaide to Gold Coast ($79)
Brisbane to Cairns ($69)
Brisbane to Darwin ($79)
Brisbane to Mackay ($49)
Brisbane to Melbourne ($79)
Brisbane to Newcastle ($45)
Melbourne to Darwin ($89)
Melbourne to Proserpine ($75)
Melbourne to Townsville ($75)
Sydney to Darwin ($99)
Sydney to Hamilton Island ($79)
The flights are on sale from 9am TODAY until midnight Monday, June 22 (unless sold out prior).
And if you are as keen as us for a holiday, its time to fill out that annual leave form!